HOTlanta, The 'A', A-Town, ATL, or whatever you may call it; shows no mercy to this seasons' competitors in Formula Drift…
Day 1: Thursday
After spending the week at teammate Crystal Hooks' back acre property and enjoying what Georgia had to offer, it was time to get down to business. The team showed up to Road Atlanta early so that we could setup our pit area plus get Crick on time to the first driver's meeting of the season. As Crick was in his meeting; team members Crystal, Jake, and Robert tended to updating Crick's partner signage on the car, getting all 30 new Nexen SUR4G tires mounted on the XXR Forged 527 wheels, and nut n' bolting the car to insure everything was good and tight.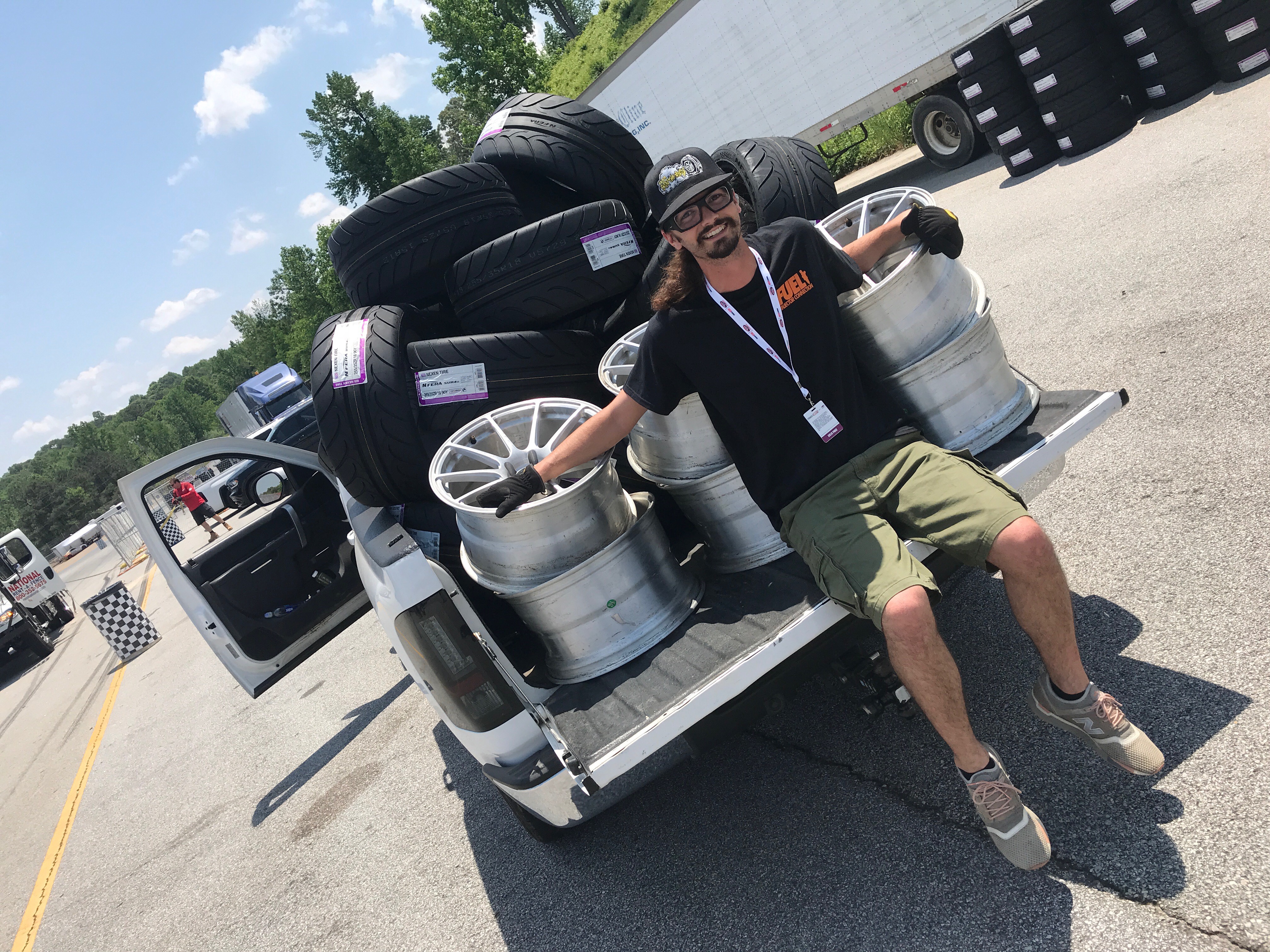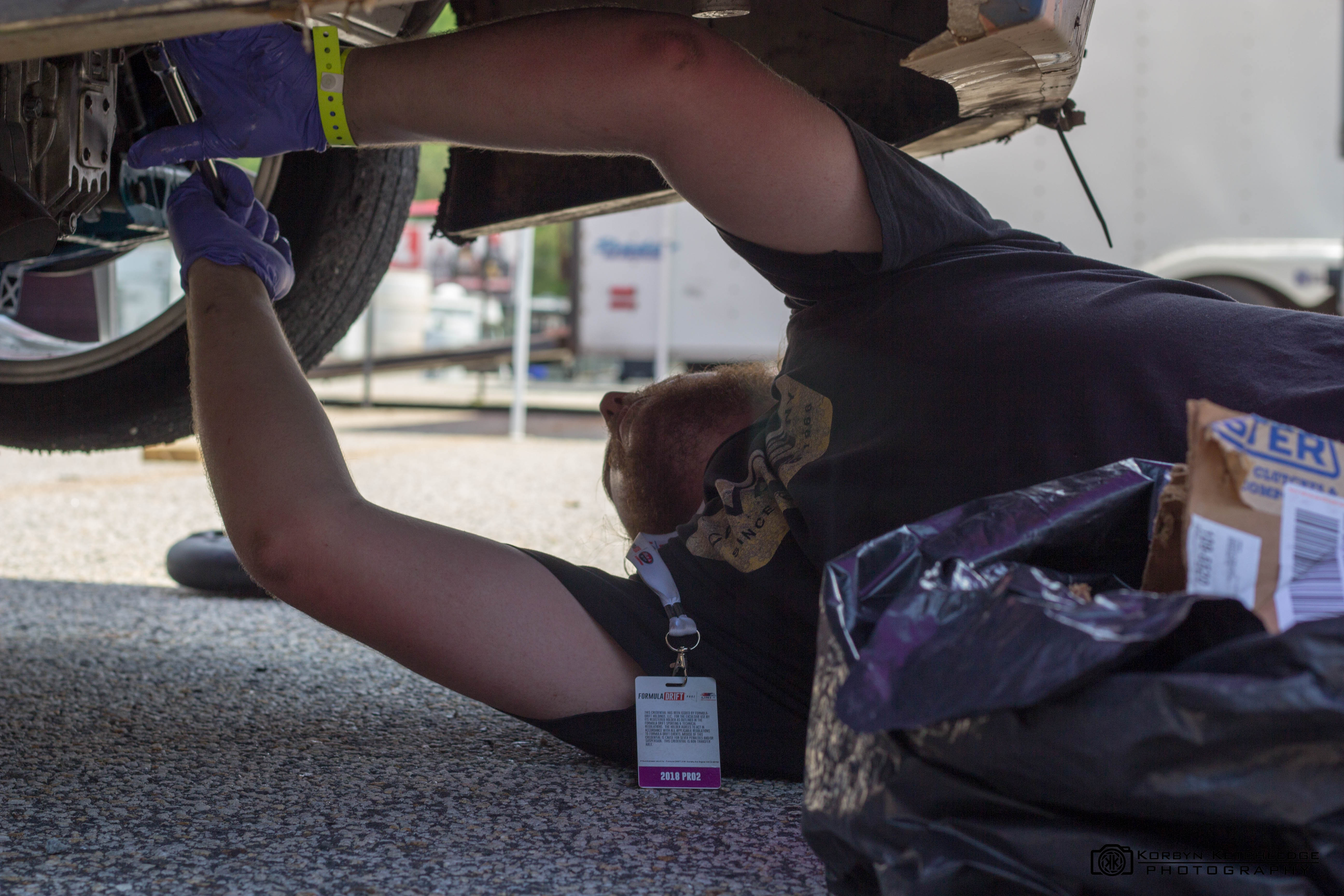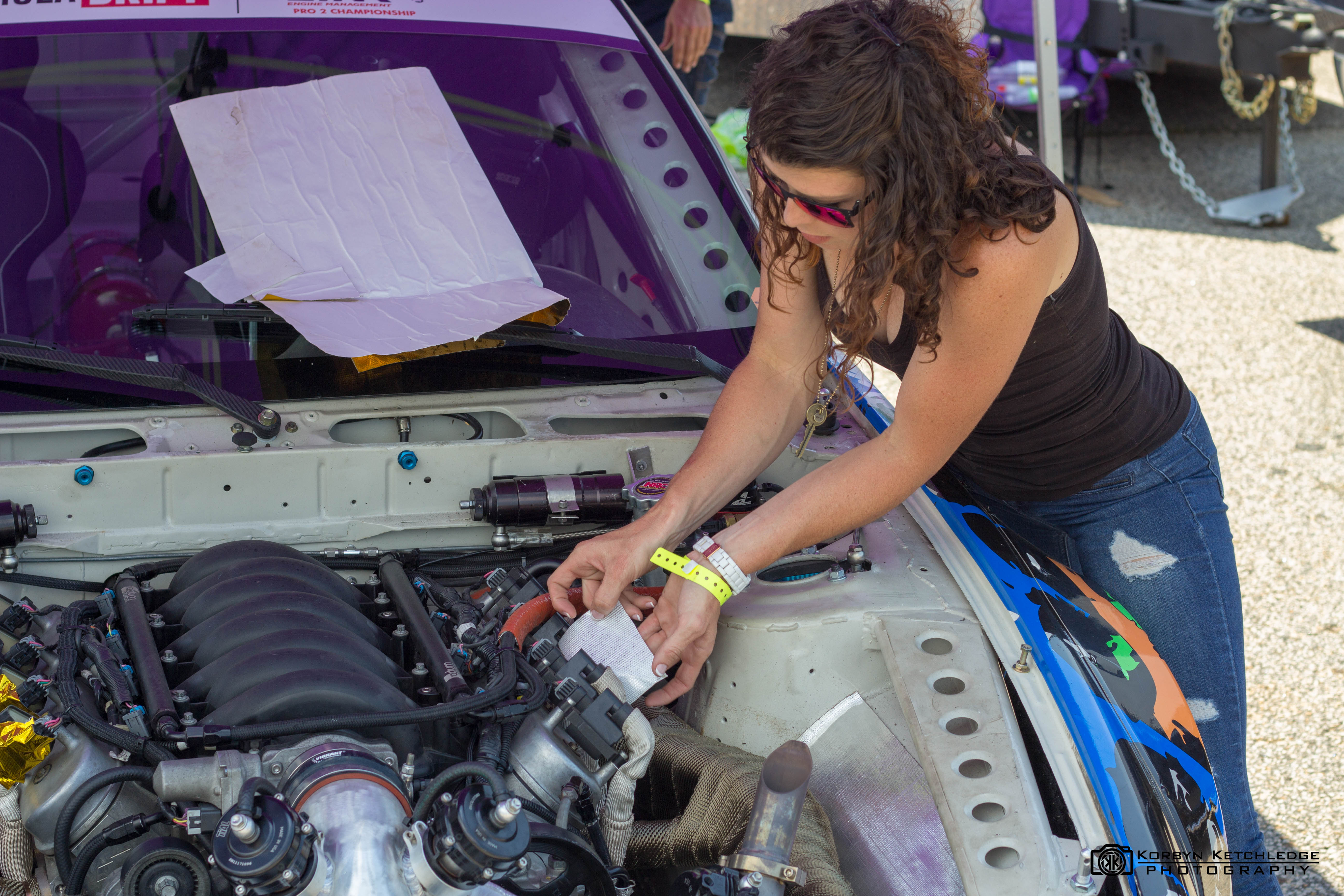 It was warm…maybe 80 degrees with high humidity. After wrapping the new hood, Crick chose to leave the vents out so that we wouldn't have any restrictions for the hot air escaping that the turbos + manifolds would produce.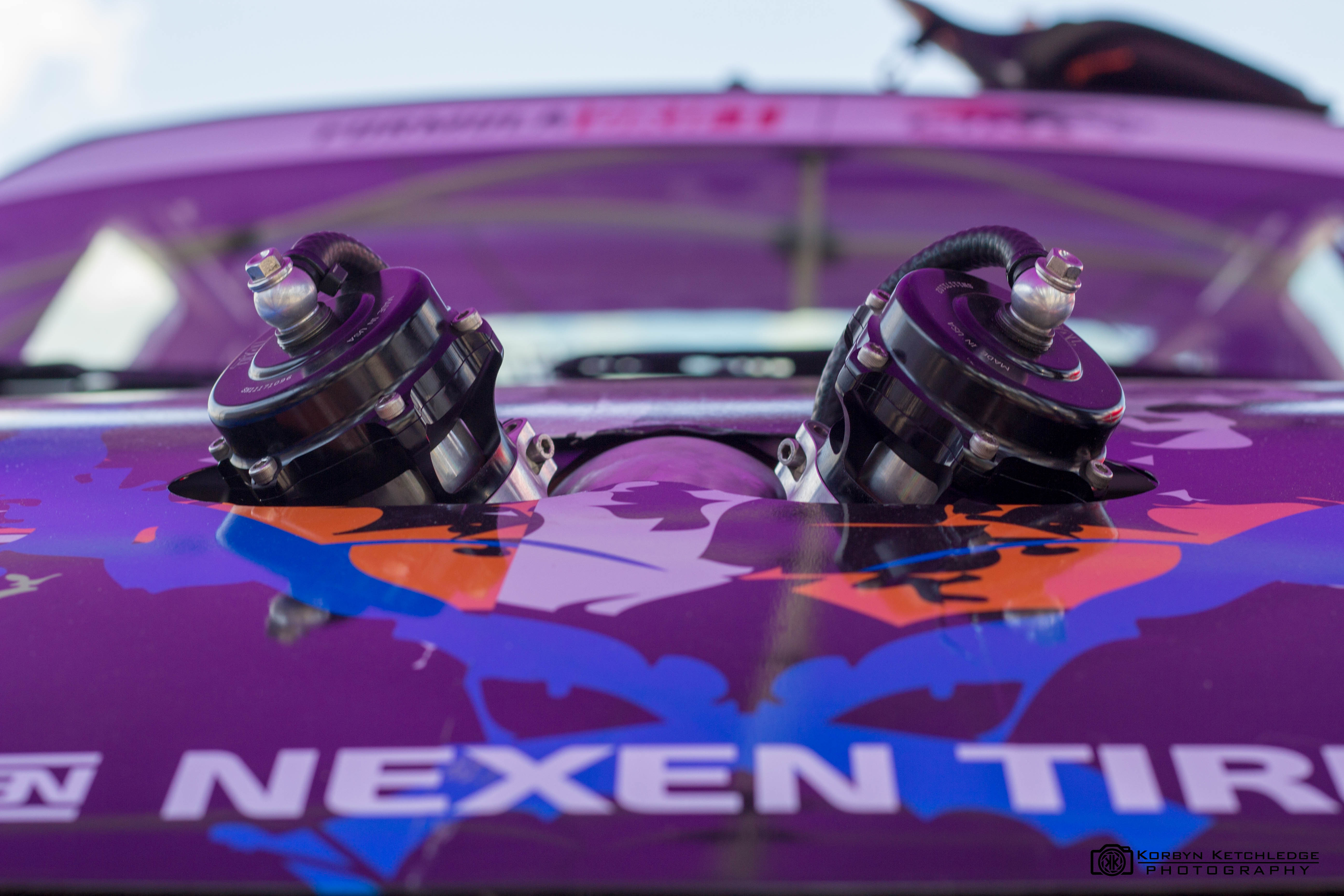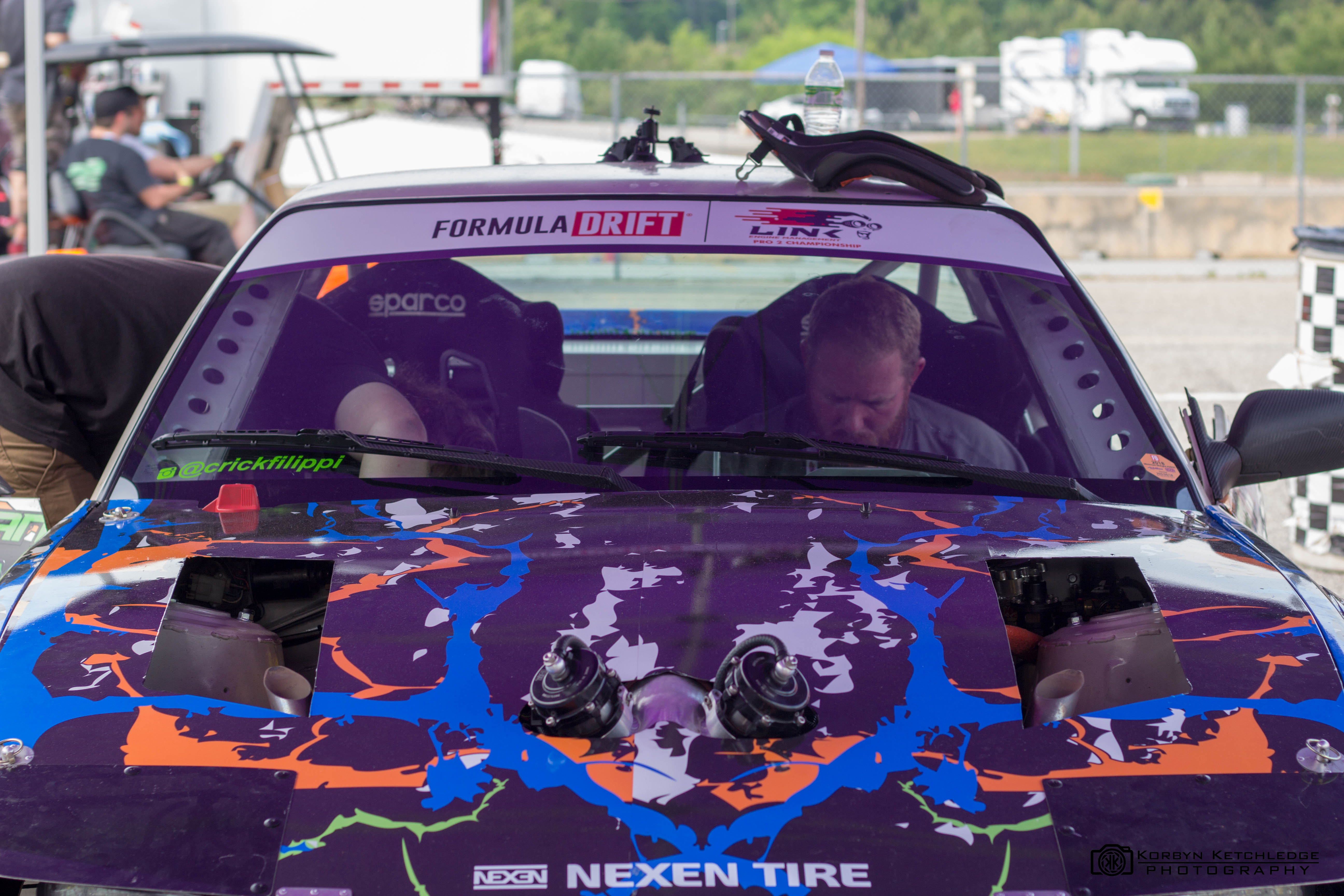 I mean…it was HOT! Here is Crick's youngest son hydrating their family dog; Biscuit, in the most efficient manner haha.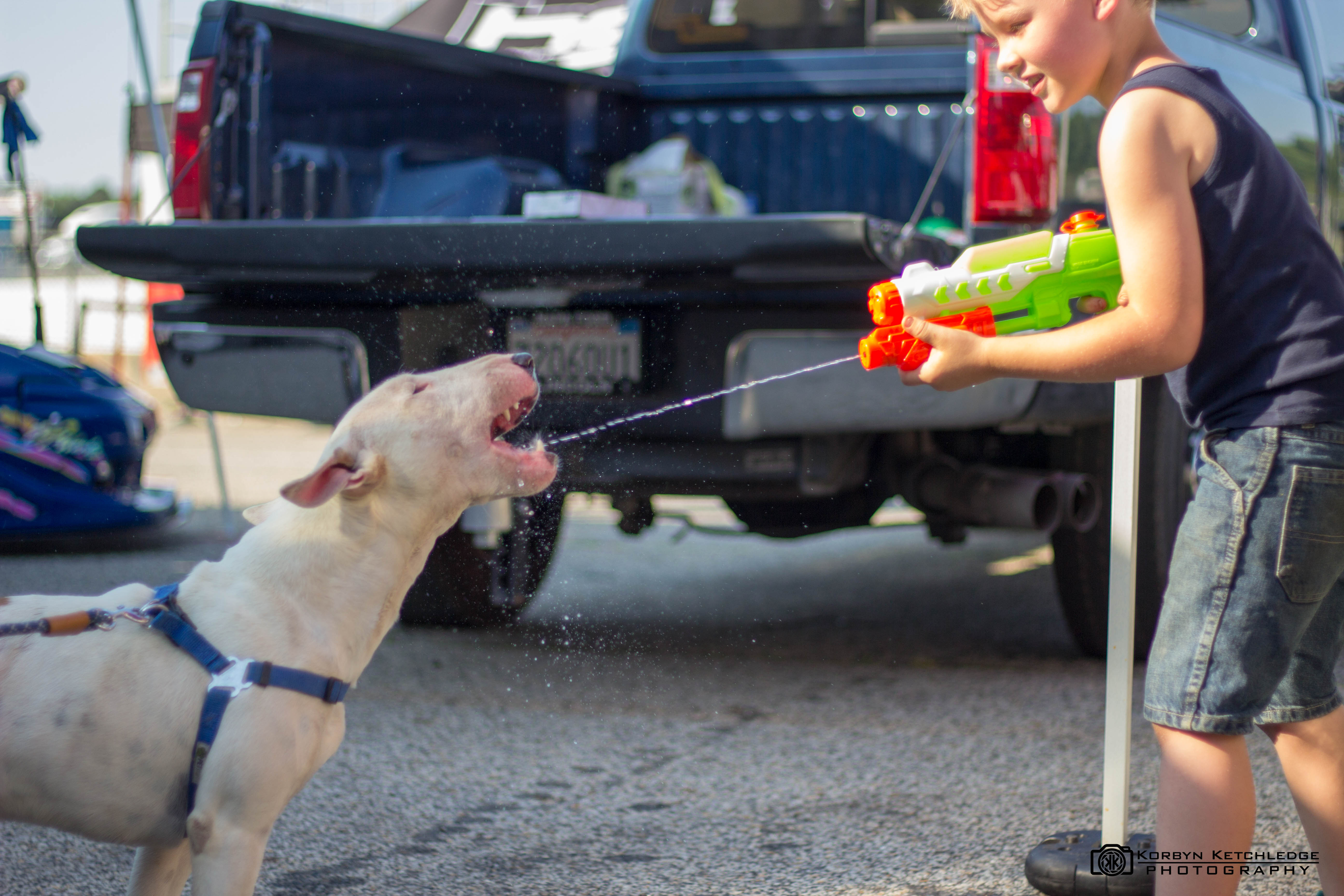 Practice: Dave, Jake, and Robert loaded the truck to set out to the hot-pits where they'd meet Crick. After 2 passes we could physically see and Crick could physically feel a difference in the new SUR4G tires. They lasted a lot longer than the SUR4 from 2017, and had more grip. Crick would suggest a gear change after these couple of passes. Unfortunately for us we did not have the tools to do the swap in the hot pit so we had to go back to the paddock. The gear swap went quick and smooth and soon we were back out. The car looked solid on its first pass after the gear change, but something went wrong…broke the alternator pulley. Back to the pits we go where we were able to borrow local drifter and friend of Crick, Matt Field's welder. Crick fired out the welding, while Jake was under the car ready for the install, at this time we installed a new Gates belt that was supplied by our partners at Gates Auto. We made it back on track, but not in time for another practice run before qualifying. So yet again, just like in 2017, we were only able to get a few runs in before qualifying.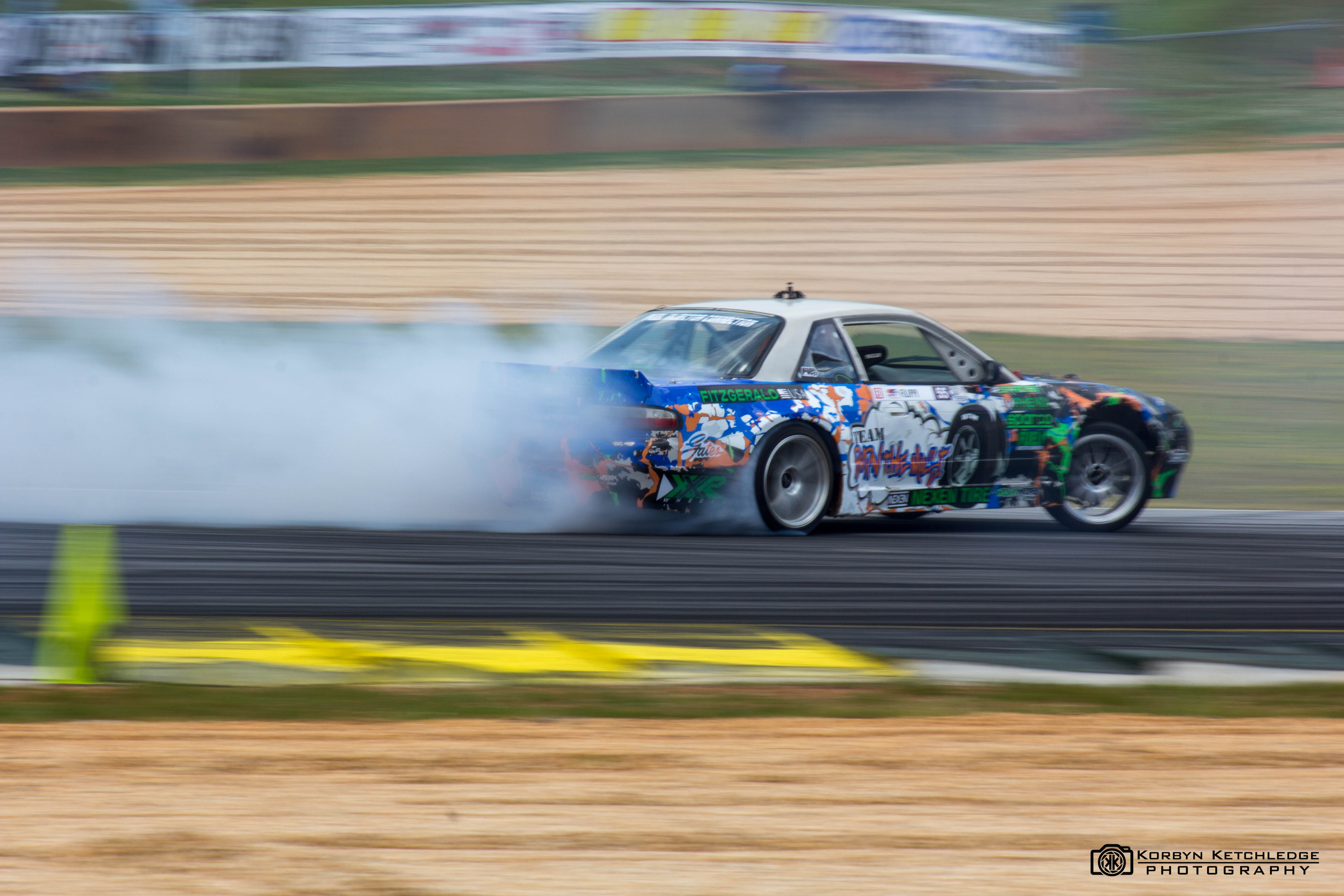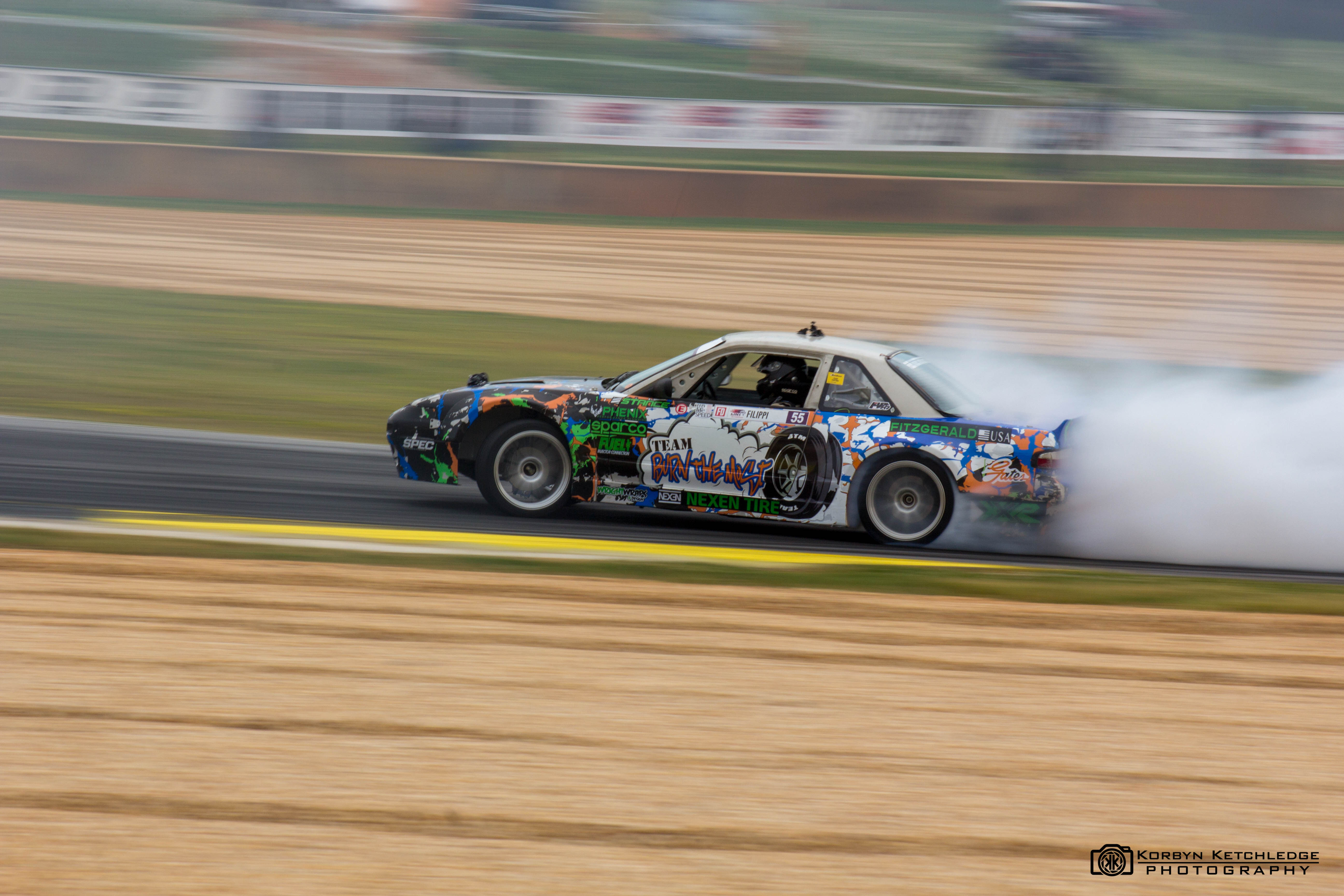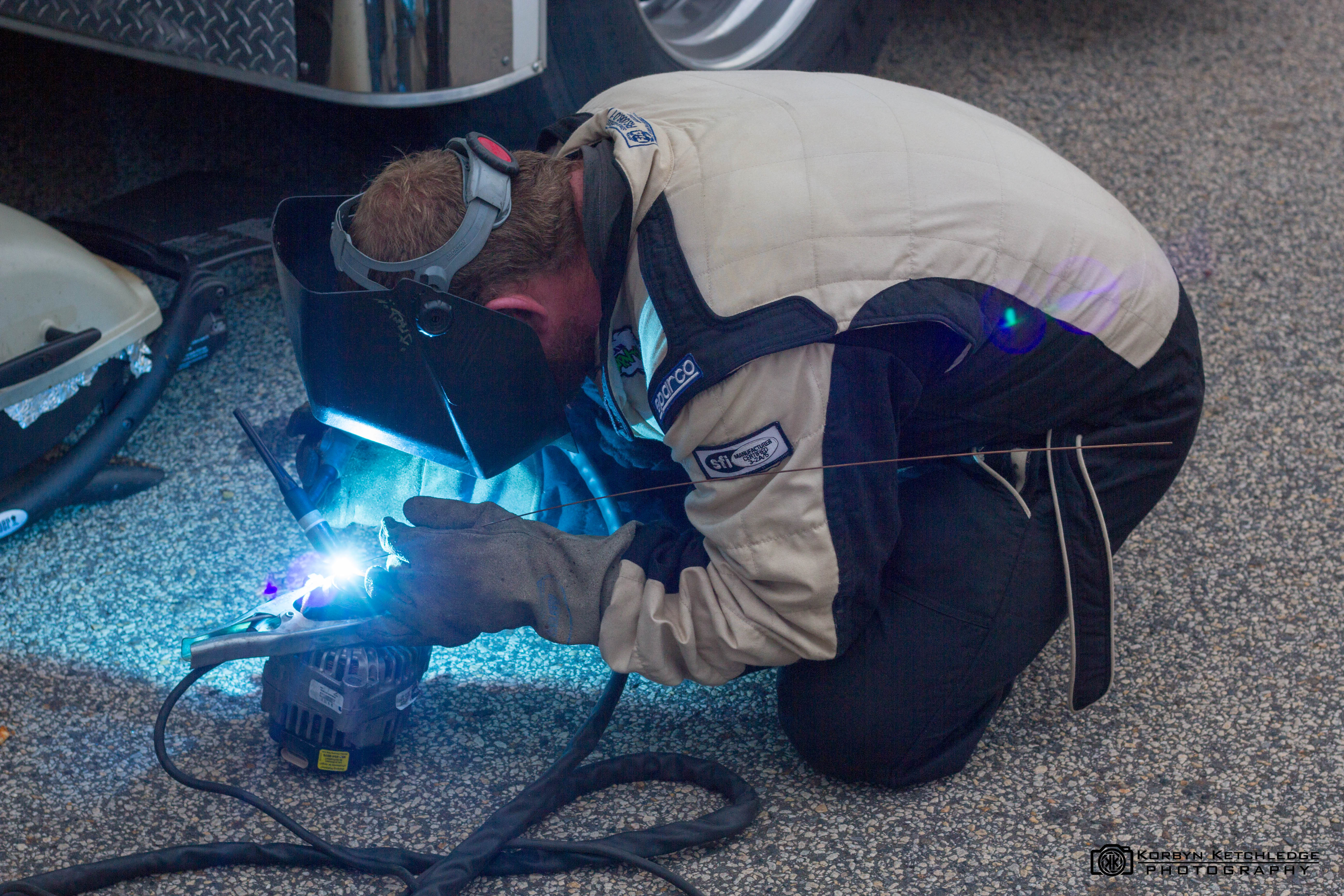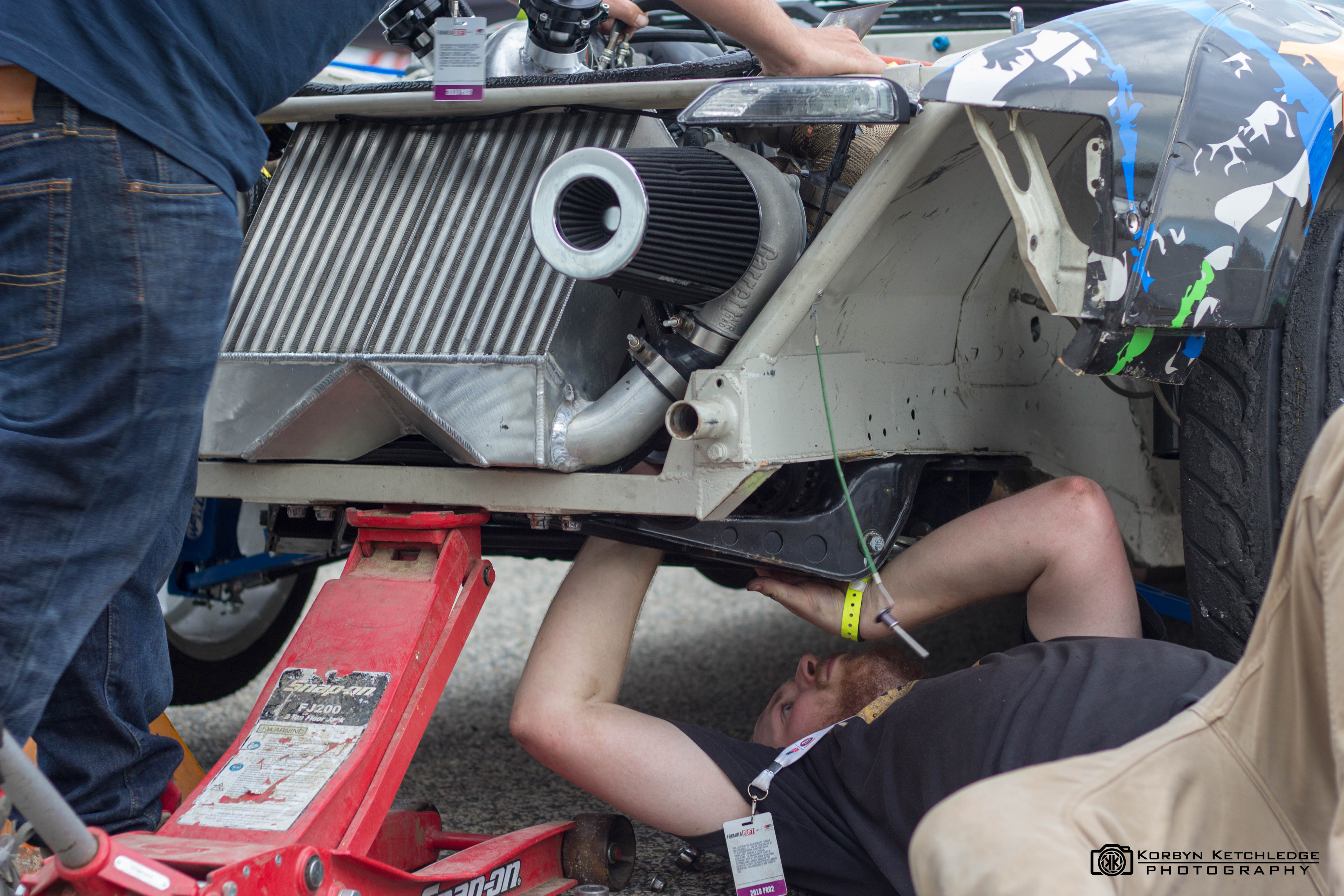 Qualifying: Crick's 1st run…solid…fast…a little wide on one clip, but nonetheless a strong 74. He comes back and mentions that he's loosing power steering, and that the car was running funny. The hood comes off and sure enough, the pump failed. There would be no time to fix it before his 2nd and final run, so Crick muscles his car through the run in what we thought would be a higher score, but judges ruled it a 70. Like 2017, we would be sitting in 15th place with 4 heavy hitting drivers left: Goble, Schmidt, J. Robinson, and K. Lawrence. Each driver fully capable of knocking us out of qualifying. I believe J. Robinson was the only one of this bunch to get a score higher than us, and would in the end drop us to 16th. Yes it was last in qualifying, but the point was that we were in the SHOW!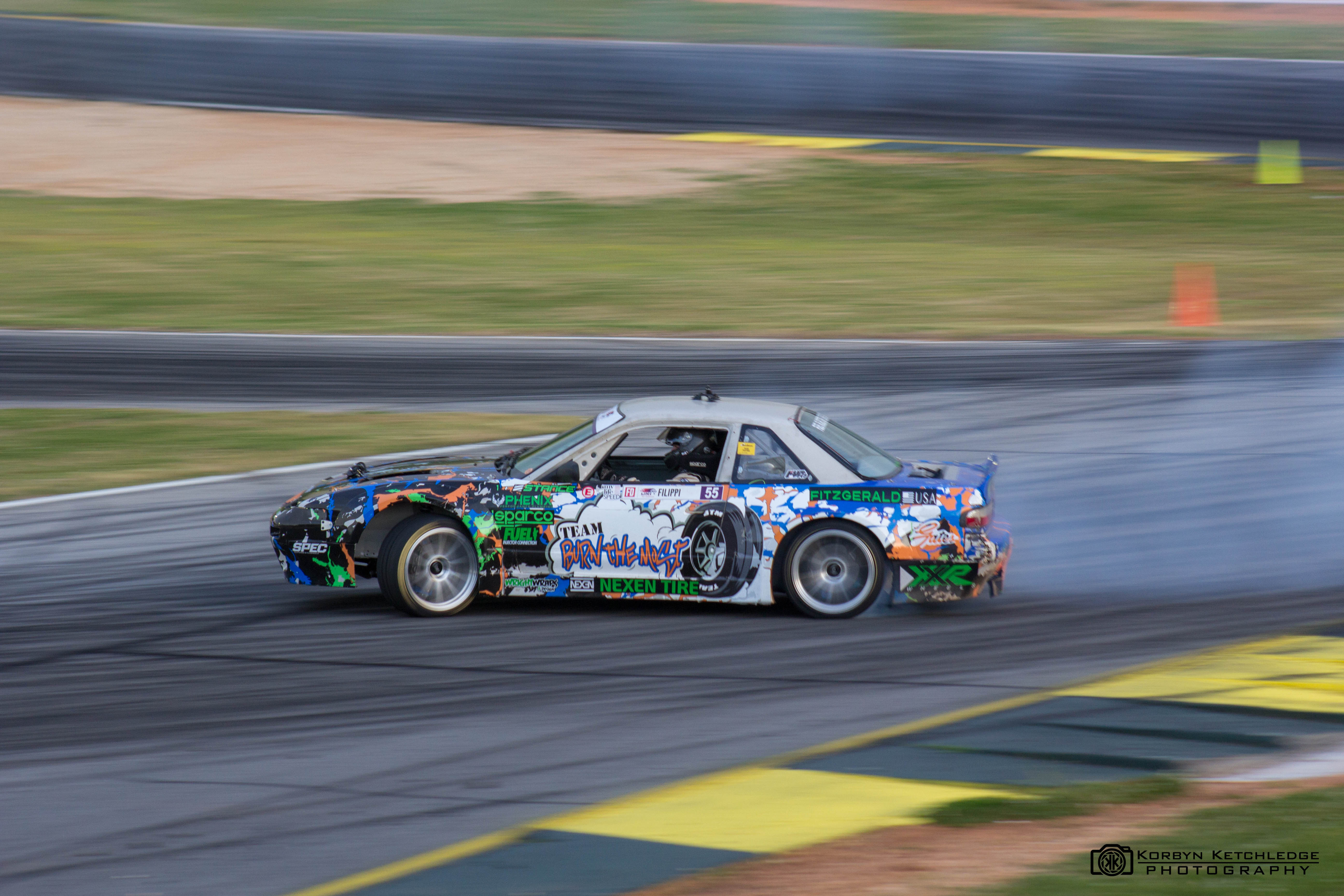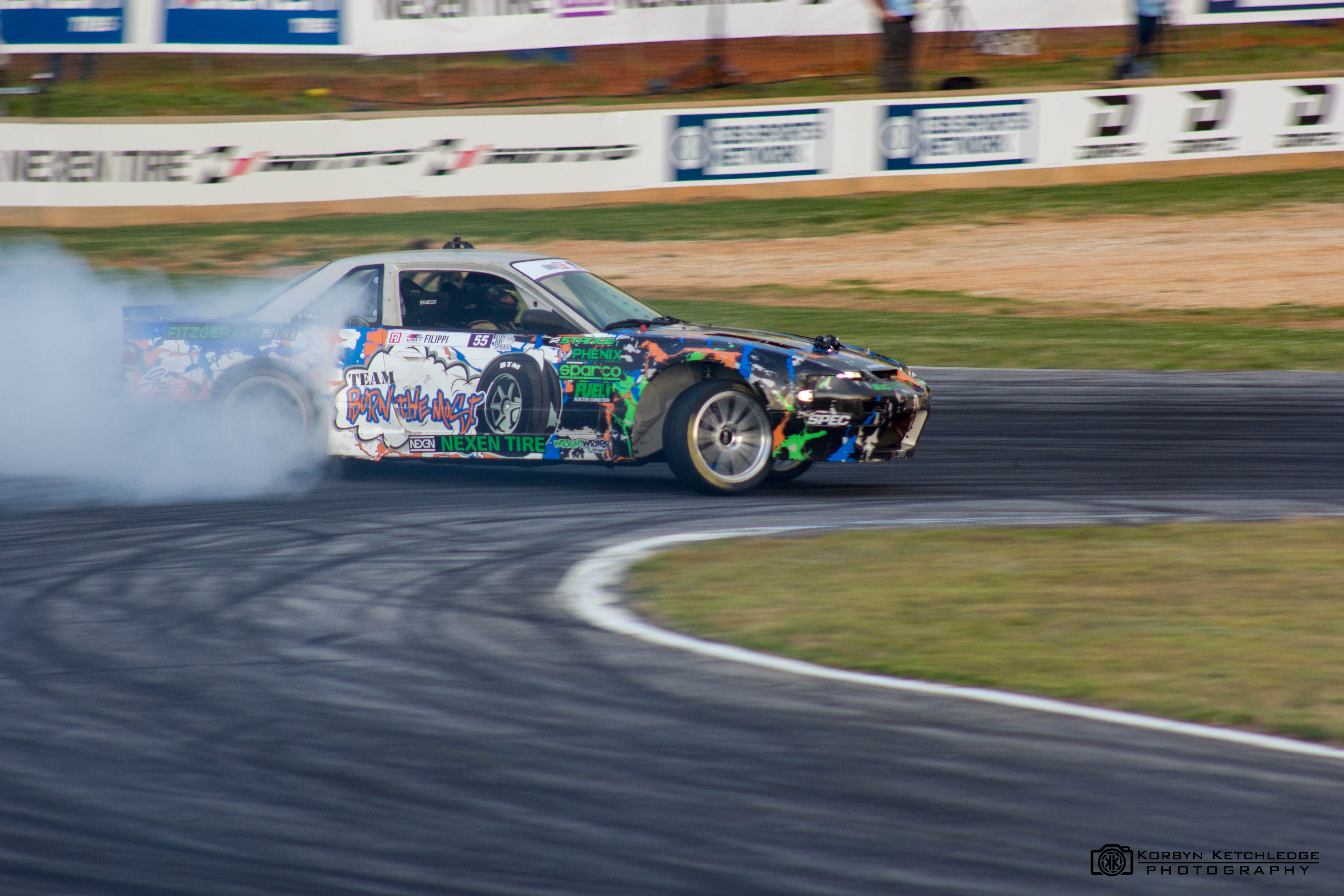 That night we took a spare power steering pump we had back to Crystal's house where Crick and Jake machined the necessary pieces to make it work for the competition the next day. Crystal also had a spare electric fan she let us use to add to the front of the intercooler to help move air around, and hopefully keep the intercooler from getting too hot. This would make for a short to-do list for Friday, competition day…or so we thought.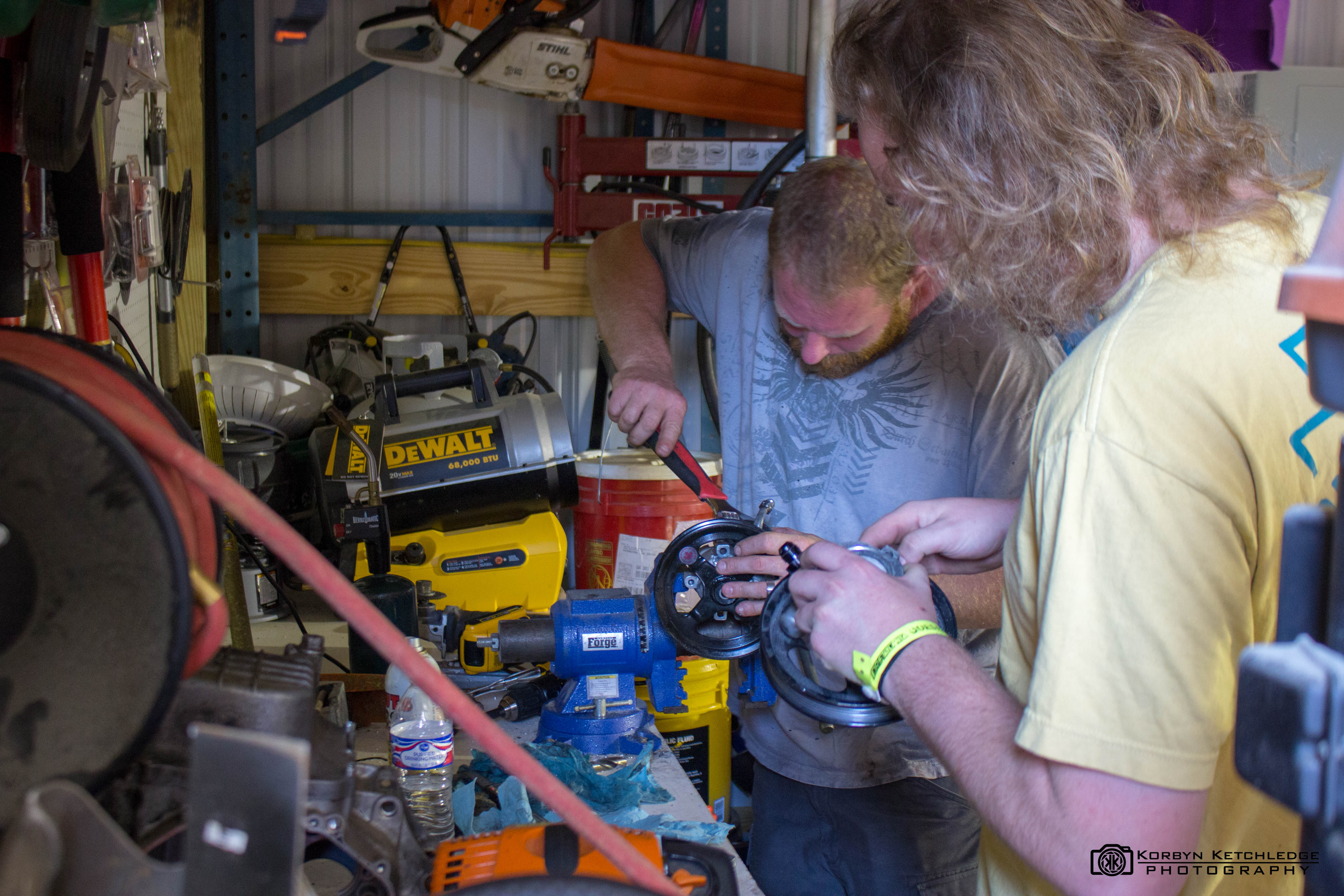 Day 2: Friday (Competition Day)
First thing was first…get that power steering pump installed along with a new Gates belt (yes we change belts frequently).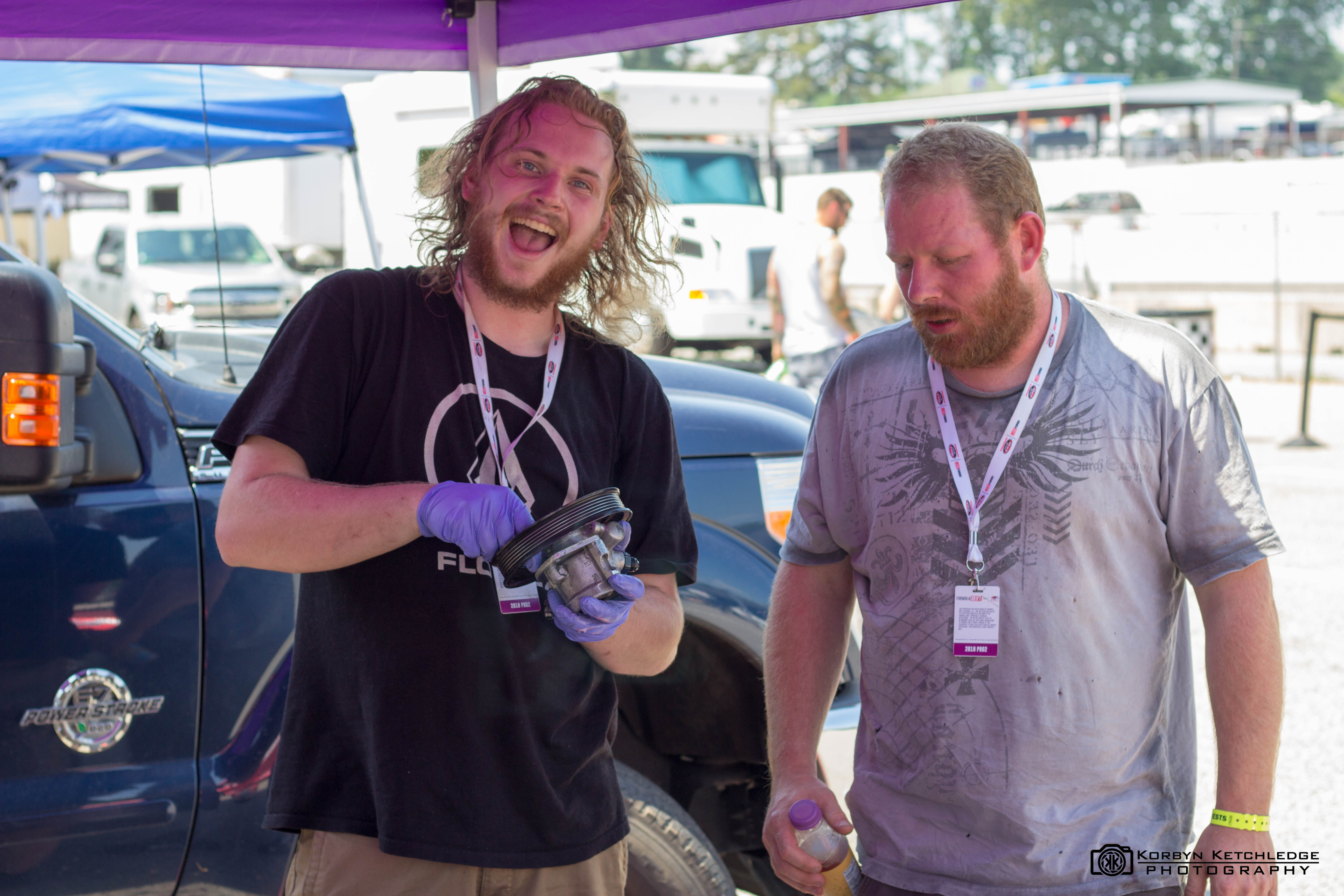 Korbyn, our Georgia residing friend who just so happens to takes pictures (supplied us with every picture in this blog) wanted to shoot Crick's car before practice. Korbyn set out to find a location, came back, and we followed him to a very (race-feeling) location.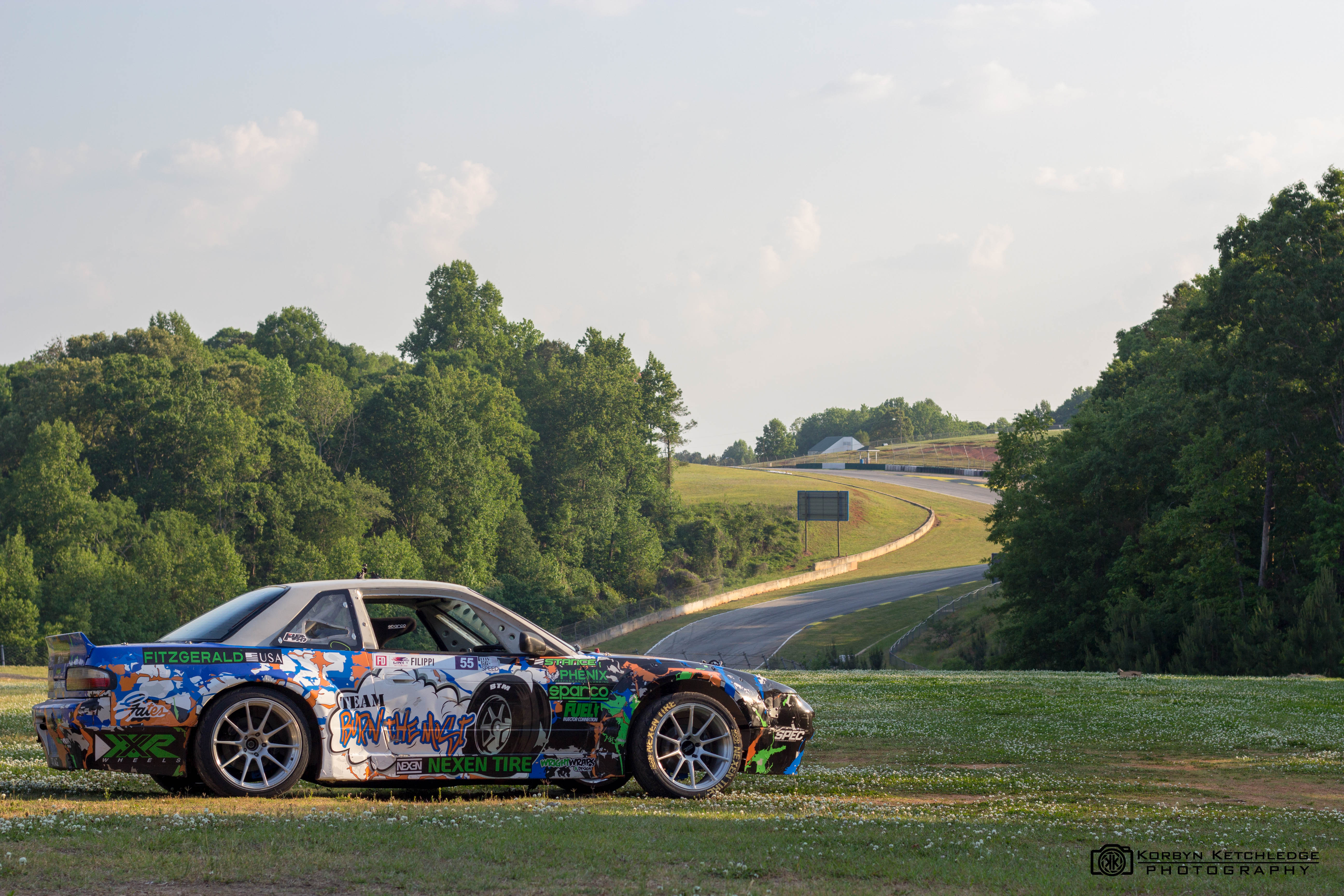 On the way there…tragedy struck…one of the hardlines on the steering rack failed and was literally dumping power steering fluid like a faucet; not to mention we also ripped off a V-band clamp on a speedbump. Luckily for us, we were pitted next to Adam Knapik who had a spare rack, and without hesitation let us dissect it to utilize the hardline for our car. Thanks again Adam for keeping us in the game!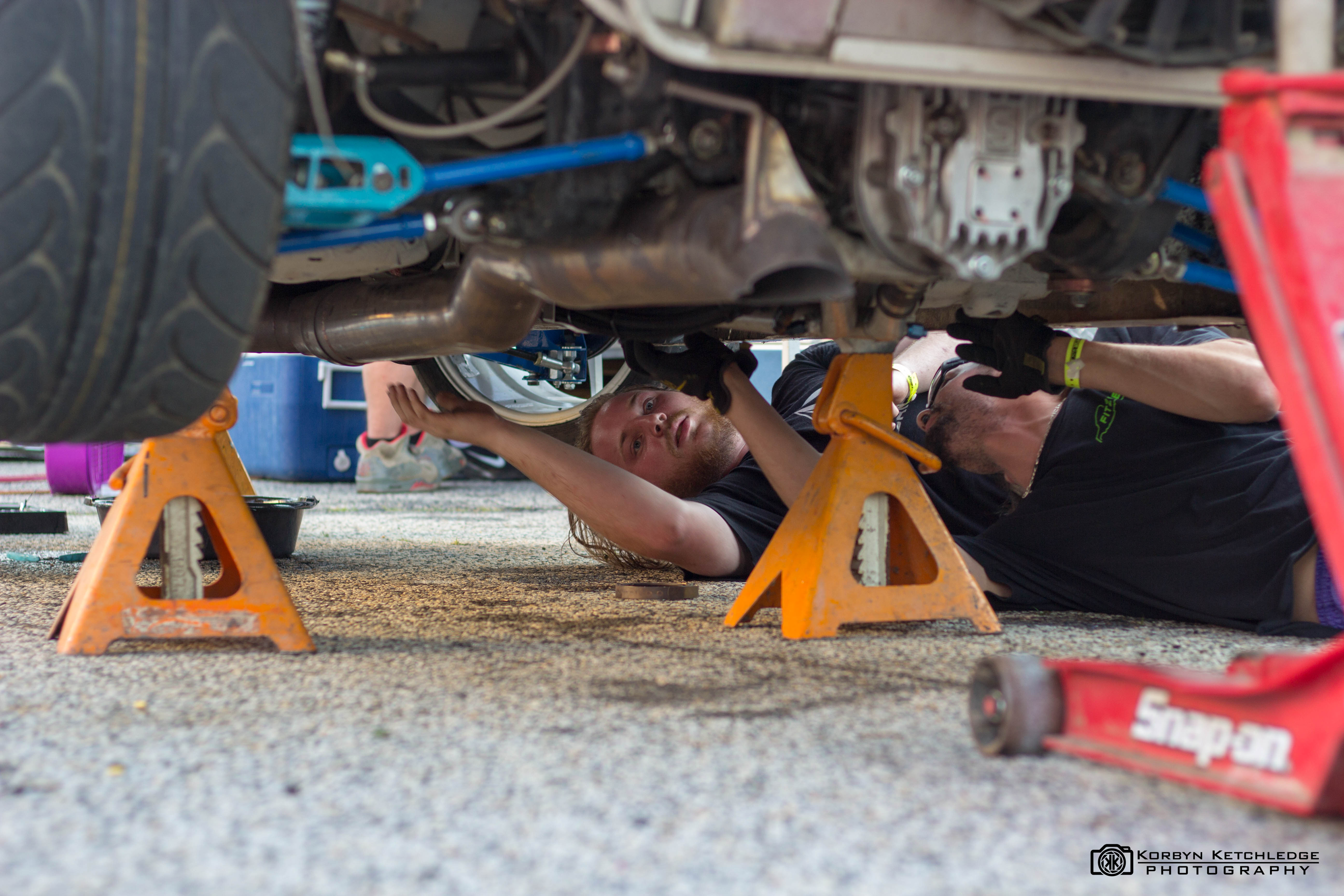 While Crick was working on the power steering hardline, Rob and Jake swapped the damaged V-band on the exhaust.
Next on the to-do list was getting the fan donated by Crystal working on the front of Crick's intercooler. (Note: this was a temporary install just to run for this event. A new fan + shroud will be built and installed as finished product.)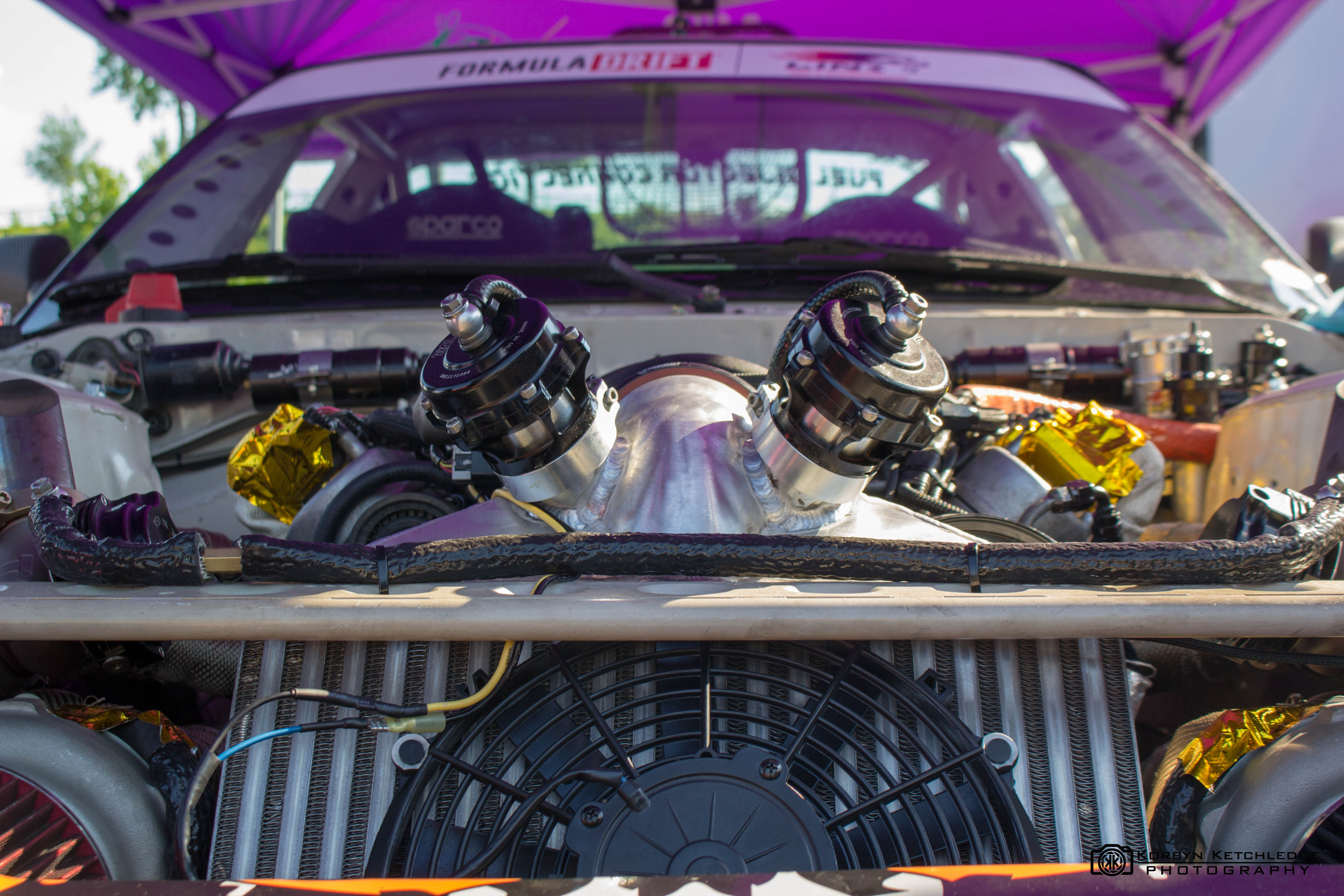 It was time to load up and make our way to the grid for the only practice session we'd get before Top 16 competition. The first couple of runs were great! Crick led one and chased one, both looking really solid and at steady speeds!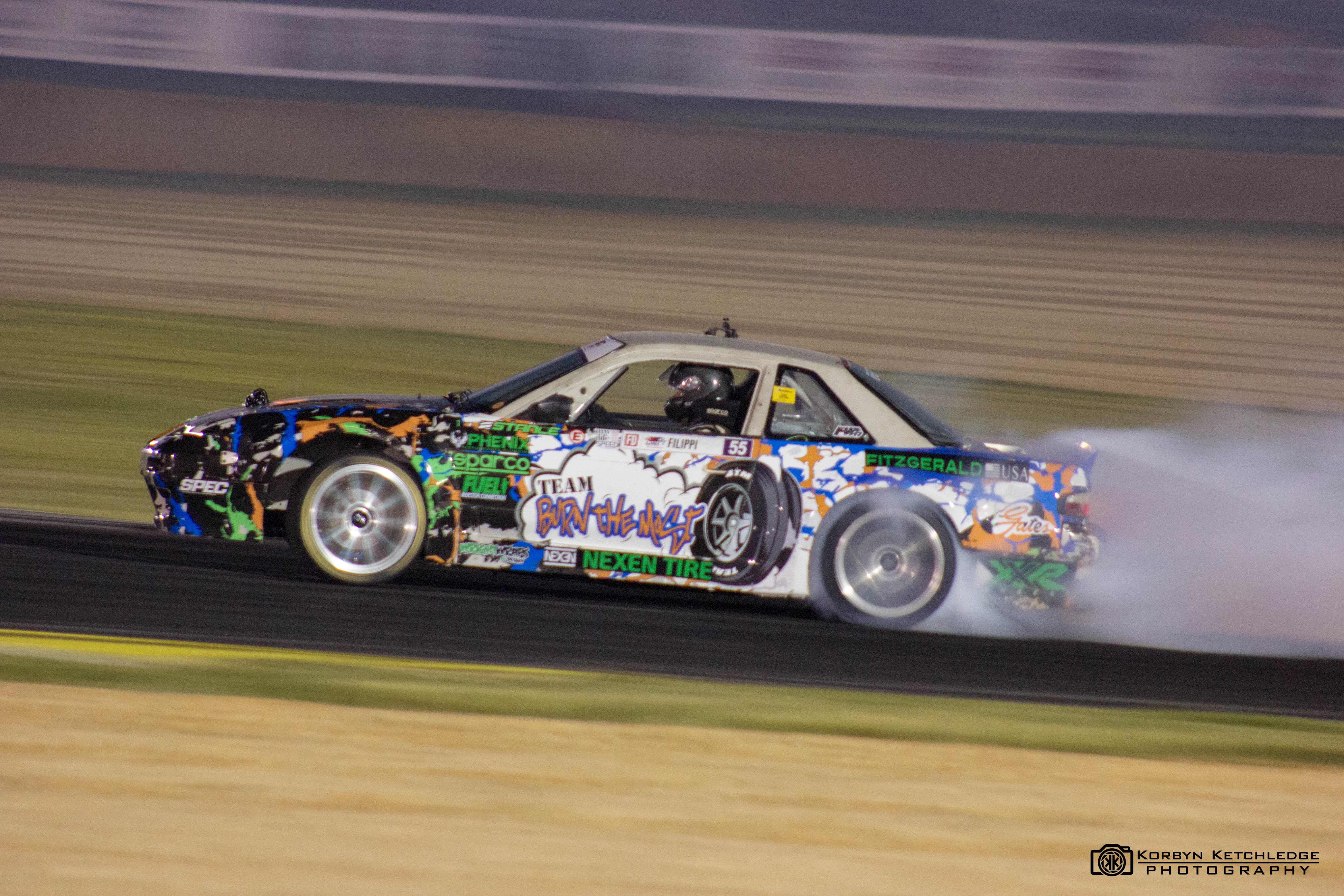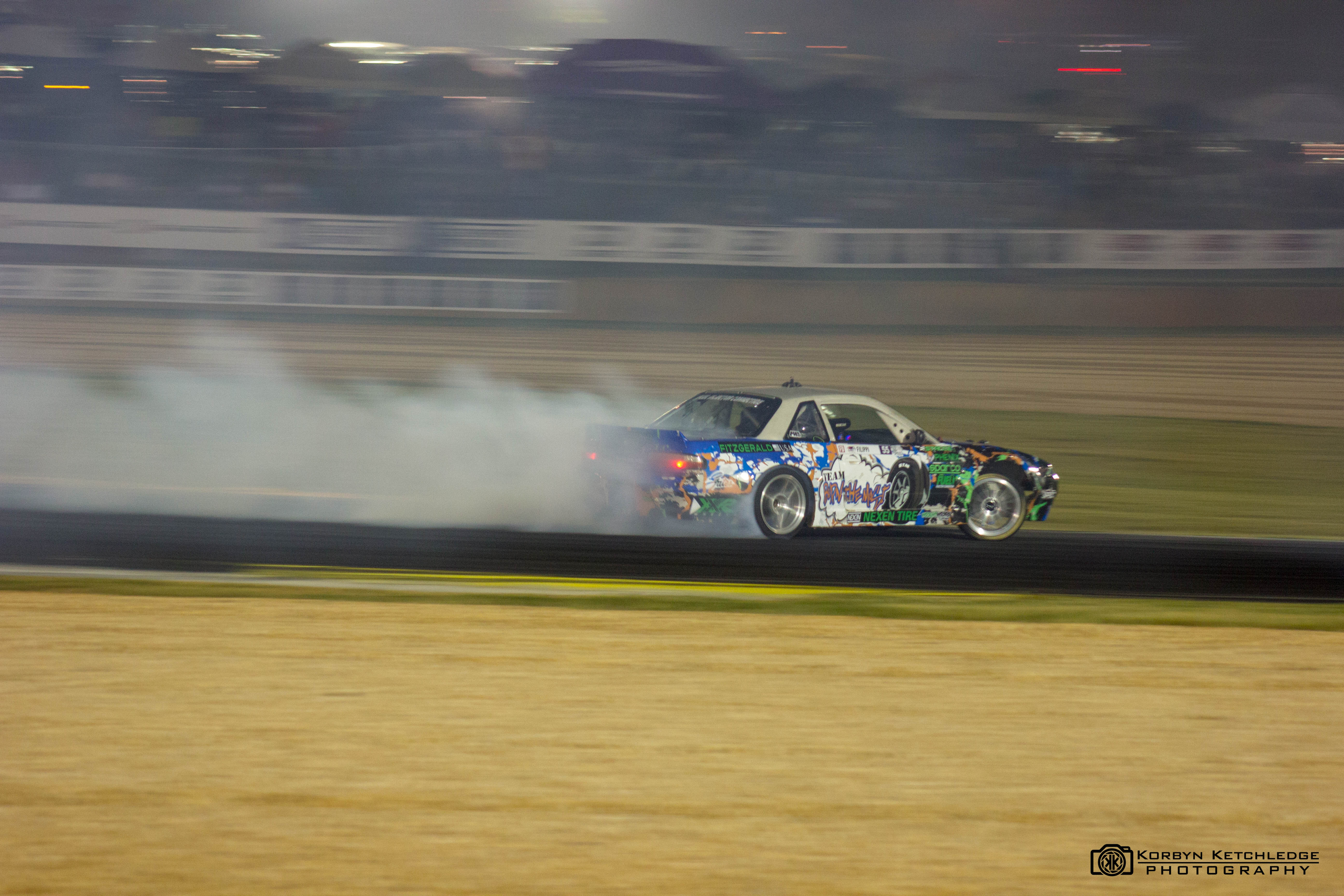 Looks could and were deceiving…Crick came back up to the hot pit and said something under the hood was on fire. We are sad to say that we did not have the necessary tooling to repair this before the Top 16 competition, which in return forfeited us from moving forward.
Each day is a learning experience for us…we learn and we grow! We learned a great deal about ourselves, our system, and what we can do to further improve on our performance. We will be making adjustments to our program and charge hard towards a podium in St. Louis for the next round.
Though we didn't have the fairy tale ending we were hoping for, we still had a great 10 days exploring the East Coast with our friends and enjoyed each others company. TEAM: Together Everyone Achieves More.