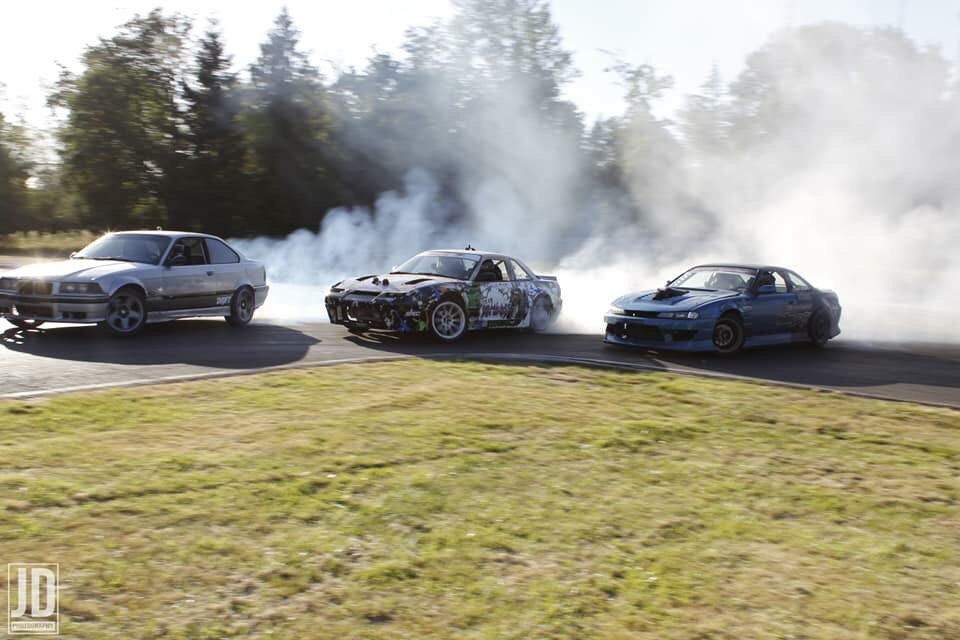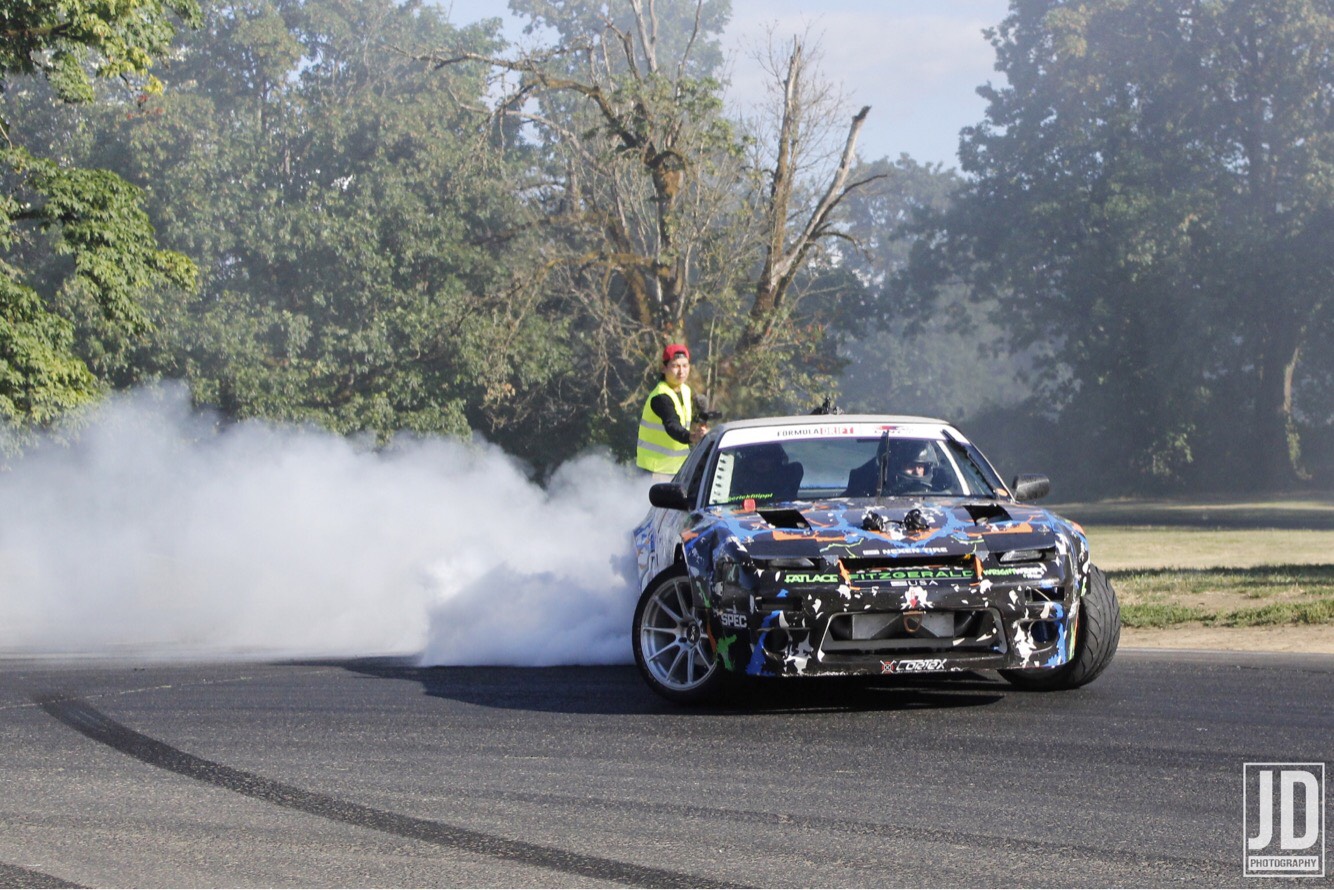 Chris 'Crick' Filippi
After a high tempered event in Atlanta back in May, our priority as a team was to eliminate all potential failures on Crick's competition car before entering Round 2 of Formula Drift PRO2 in St. Louis. This meant we had to test as many times as we could at Sonoma Raceway as well as find any other local to semi-local locations holding drifting events. Luckily for us we were contacted by our friend Caleb Quanbeck to attend his 'Shotgun Bash' in Oregon alongside a local familiar face here in the Bay Area; Sideshow Tone.
Crick drove his car hard at Shotgun Bash with intentions to break anything that would fail. He reported that the only things he had to change was more Nexen Tires because the car was slaughtering the course!
GREAT 8! Yes, Crick advanced to the Great 8 in St. Louis for Formula Drift Round 2…out of 20+ drivers! There was some dispute on the judges decision, but in the end this is the furthest Crick has made in a FD competition, and we see a bright future for him in this series. With the newly added points; Crick currently sits in 7th overall points standing.
Partners:
Canton Racing Products
Gates Belts
Fitzgerald USA
Fuel Injector Connection
Manley Performance
Nexen Tire USA
Phenix Industries
Stance Suspension
TF-Works
XXR Wheels
Wright Wraps & Design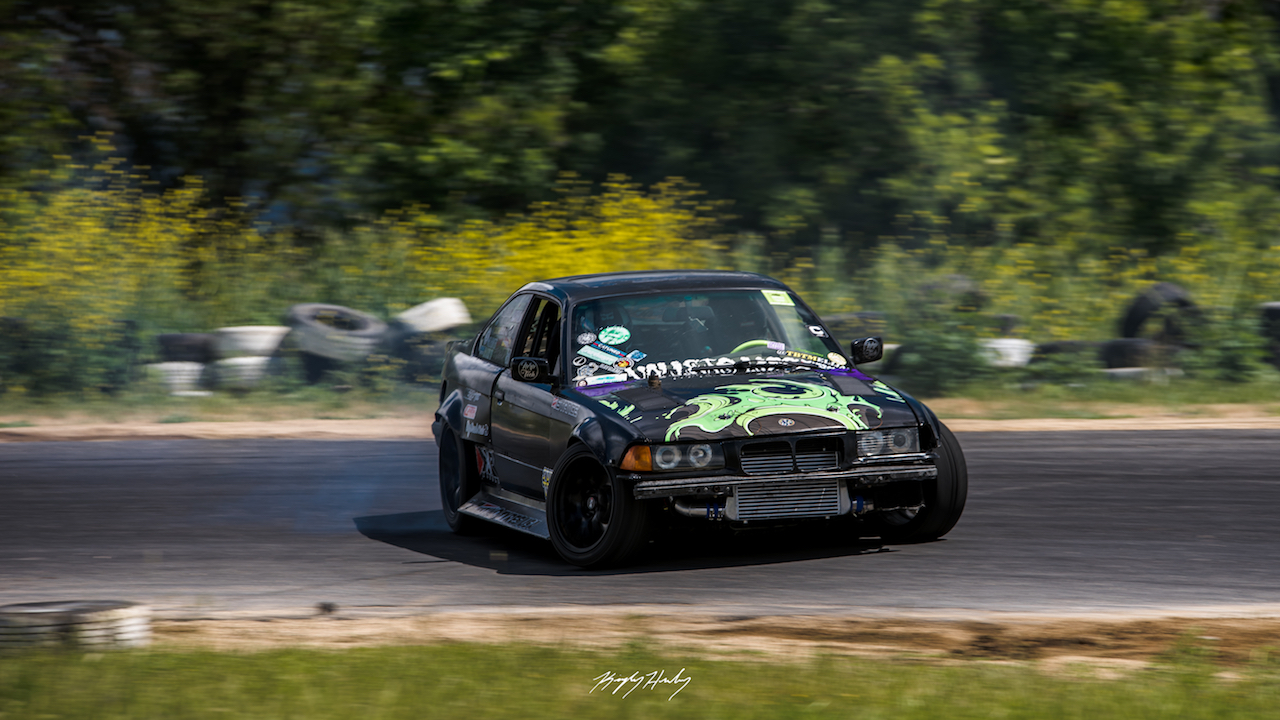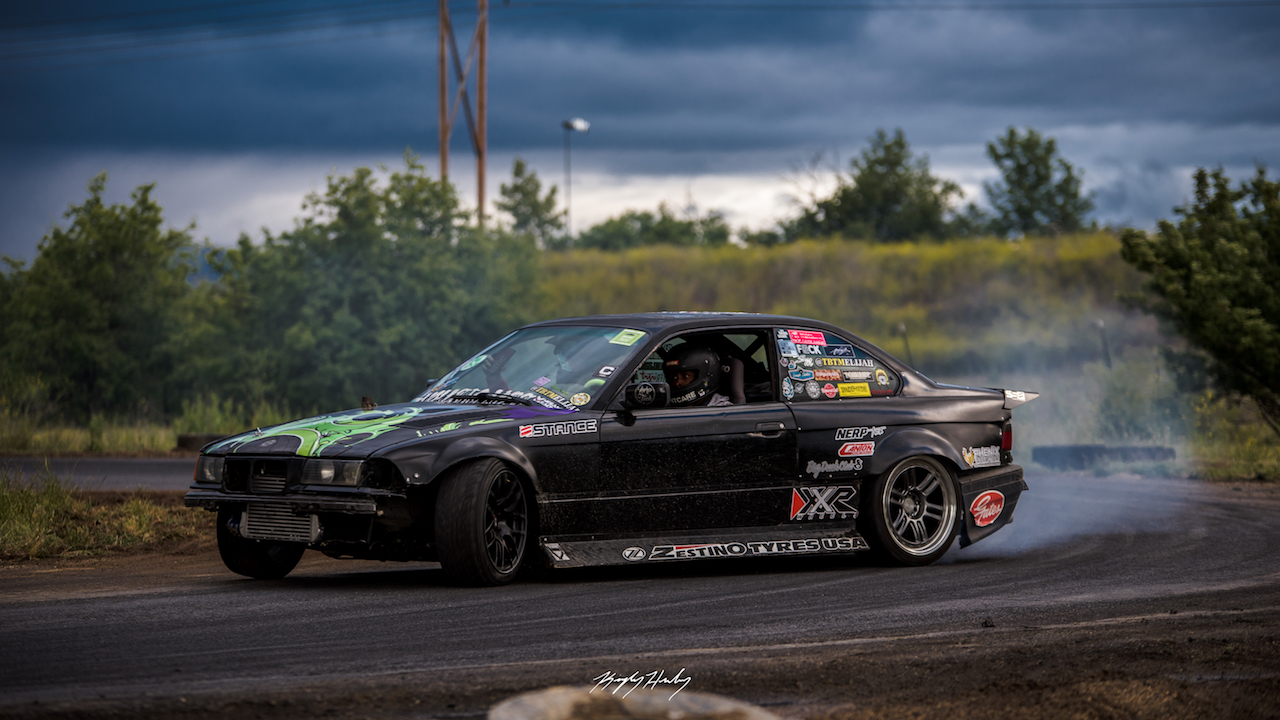 Elijah Wright
Each year Elijah prepares himself for one particular event. This event is called Bash to the Future and it has been going on for 6 years in Canby, Oregon. BASH; as it is called by most, is steadily growing and attracts drivers from all over the country. This event is for the drivers and spectators; it's mainly exhibition driving with peers for 2 days, but the do manage to throw in a fun team tandem competition. As in prior years, Elijah made a bold appearance and statement with his turbo'd E36! Check out the pictures supplied by Kingsley Hurley (@visualsofkings).
What's hot in August? Hot August Nights in Reno, NV! H.A.N. has started to host a drift exhibition, which Elijah has participated in since it started last year. Unfortunately this year, Elijah's car had some mechanical issues, which forfeited his participation. Elijah still made the best with what he had and took this opportunity to mingle with the crowd and spend a weekend admiring some of the best classic/muscle cars this country has to offer.
Partners:
Big Duck Club
Canton Racing Products
Gates Belts
Manley Performance
Nerptech 
Phenix Industries
Stance Suspension
TF-Works
XXR Wheels
Zestino Tyre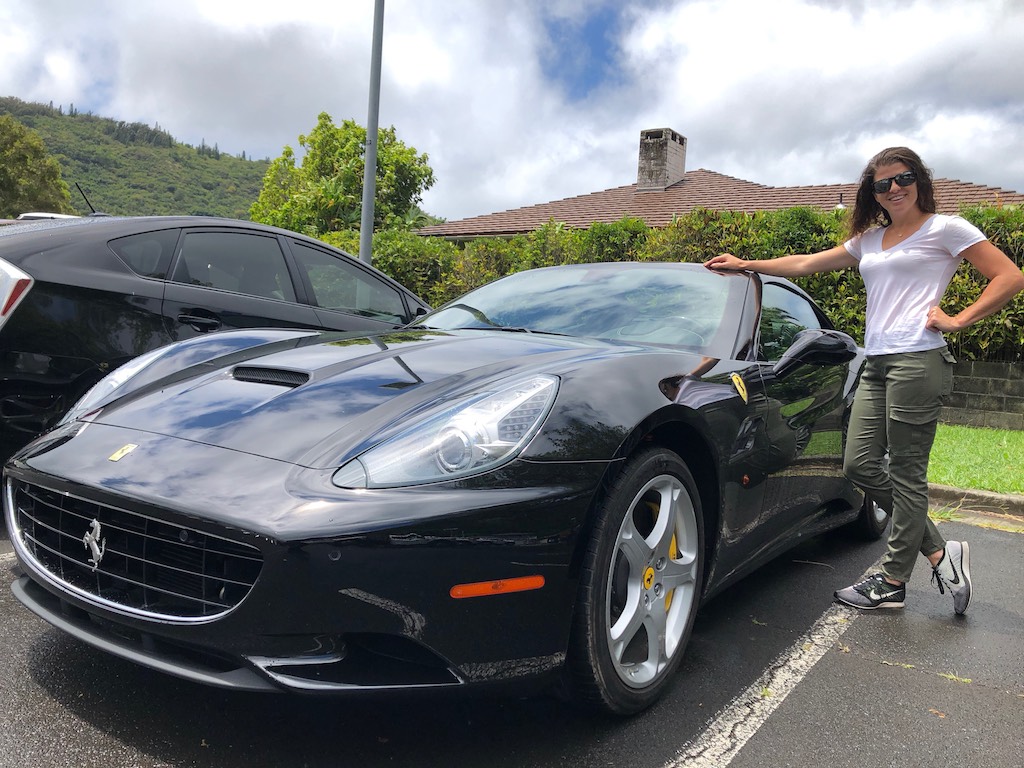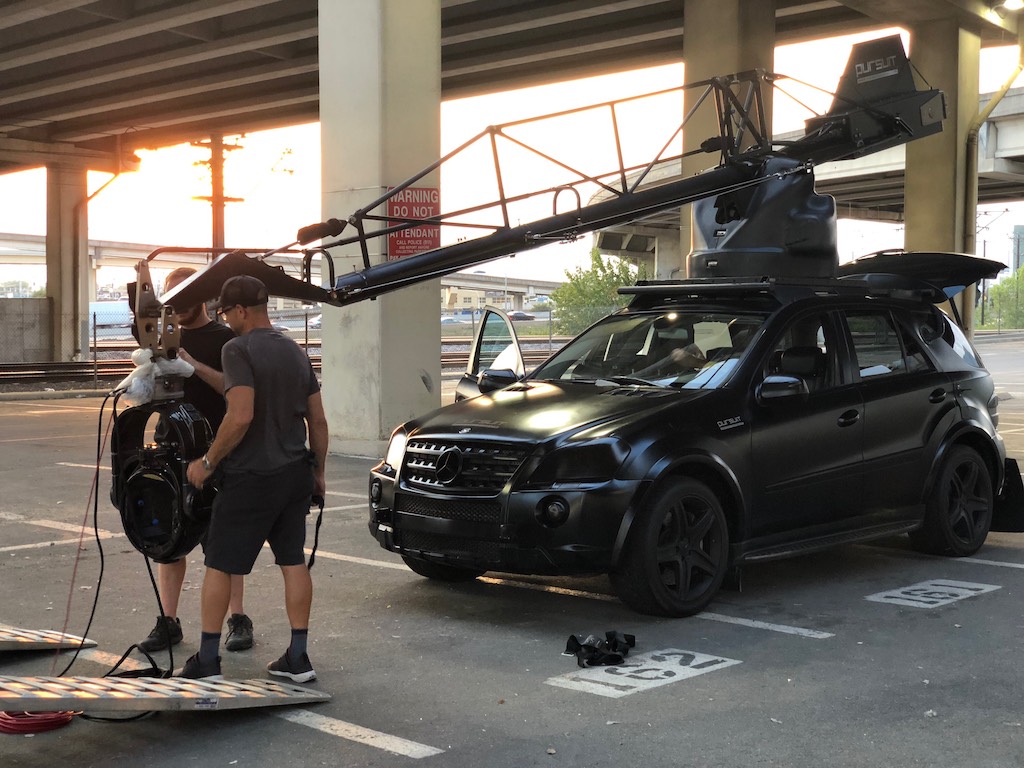 Crystal Hooks
Crystal started off Q2 by debuting her footage from her stunt work in the motion picture Antman 2; in this movie she doubled for Wasp and Ghost. Following the stunt work in Antman 2; Crystal had lead positions driving in the following productions:
Nationwide Ford commercial: piloting a Ford GT and Mustang GT
Nationwide Mercedes commercial: piloting a G550, C300, and A300
Nationwide Magnum PI TV Show: piloting a Ferrari California
In case you haven't caught on yet…Crystal is extremely busy handling her professional career as a stunt driver + tending to her hobby of drifting.
Onto the drifting; Crystal's signature purple S13 has been going through numerous mechanical issues that were mainly caused by a previous mechanic. Since Q1, Crystal has sourced a reliable and reputable engine builder for her SR20 and has bitten the bullet to get her engine rebuilt and turned by Tiger Racing in Georgia. Her car now makes 341hp/279tq!
Partners:
Canton Racing Products
Gates Belts
Manley Performance
Phenix Industries
Stance Suspension
TF-Works
XXR Wheels
Be sure to follow along with all the latest on Team Burn the Most on their Instagram
Instagram has returned invalid data.