If you've ever used an adjustable AN wrench, you and the Fitting Guy have something in common. In this Tech Talk article, he discusses his experience with this useful tool and his evolution from "do-it-yourself" creation to Phenix's new Adjustable AN Wrench.
If you follow our Youtube channel, you've seen we have a video about our wrench set as well as our vise jaws. Both are high quality products and if you haven't seen the videos, be sure to check out them out. What we didn't have at that time was our adjustable wrench, so today I'm going to walk you through my history with adjustable wrenches and AN's.
When I was young and broke, I had to have an AN wrench to undo the oil lines on my dry sump pump on the side of my motor and it was a very confined area. At the time there was something out there called bonney wrenches which, the only place I'd ever heard of that is in Carol Smith's famous book, Prepare to Win. As far as I'm concerned, this is still the best manual out there about how to prepare road racing cars. In it, he talks about very thin, small bonney wrenches for use with AN fittings. I didn't have the money or know where to get those things at the time. But one day I saw a competitor who had his own version of an adjustable AN wrench. After that, I went out and got a very large crescent wrench, went over to the grinder and about 30 minutes later I had what I then used as my AN wrench. It was adjustable, I ground down the jaws as small as I could, took part of the handle off, and this got me through three seasons of racing on Formula Ford and Formula Atlantic. But, it was heavy, and crude.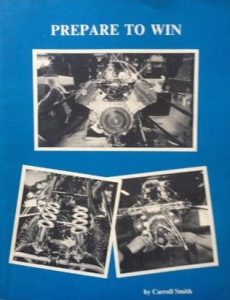 The next generation to come along in my toolbox was the adjustable AN wrench. The one currently on the market has all the aesthetic appeal of someone's first time 3D printer project. It's pretty ugly and pretty large, and apparently made of fairly soft aluminum because I only used it to build a couple hoses and already the jaws on the wrench started to wear out.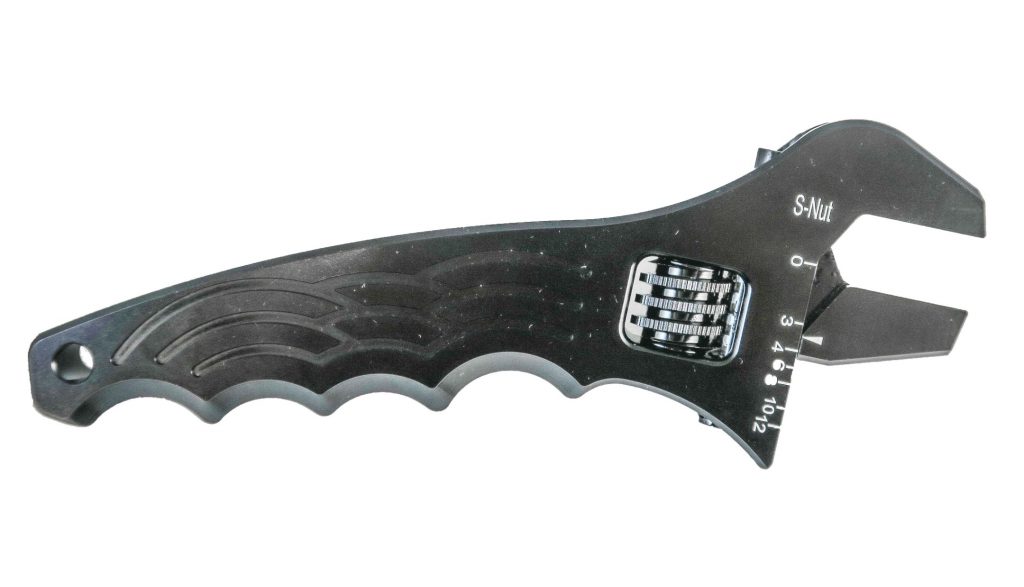 So along comes Phenix. On page 70 of the new catalog is our version of an ergonomic, adjustable AN wrench. It's no bigger than your hand, which it shouldn't be because you don't want to over tighten your fitting. It comfortably fits in your hand and is easy to hang onto with machined finger grips. It's adjustable from AN -3 to -12 in a lightweight, compact wrench that can get into most areas. And that is one of the biggest challenges with AN fittings is being able to tighten them in confined spaces. They're made of durable 6061T6 aluminum to extend the life of your wrench. So if you're looking for a one size fits most wrench that will be your go-to tool at the shop or track, Phenix has you covered with their new, adjustable AN wrench.